J D Web Designs is a professional web design firm located in the city of San Dimas, California. We specialize in the services of Website Design and Custom Logo Design, Domain Registration, Hosting and Search Engine Optimization (SEO). But we do not limit our services to just those few. We also provide Custom Contact Forms, Search Engine Marketing (SEM), Advertisement Banner Design and so much more!
J D Web Designs is able to offer better than comparable pricing to our clients because we do not have excessive overhead. There is no rented office space and absolutely NO OUTSOURCING. And best of all, a personal touch that is second to none. The approach of total client satisfaction from J D Web Designs is the key separation from the typical "high end" web design companies found online today.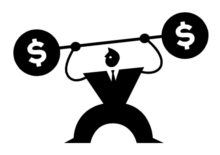 Over the years, J D Web Designs has maintained a solid reputation for creating positive and effective website designs, as well as savings for numerous clients. If your goal is to provide information, products or an incredible online presence about you and or your business, we can ensure that the visitors to your site enjoy the user friendly and interactive experience that several others have already discovered.
Let's face it. Someday you or your business
WILL
need a website.
So why not make that today?